Compliance eases the deployment of High Performance Computing (HPC), Artificial intelligence (AI) and machine learning (ML) IT hardware at scale by businesses.
Newcastle, United Kingdom, August 14th 2023 – UK Colocation and IXP operator Stellium Datacenters today announced it is one of the first UK data centre operators to achieve OCP Ready™ status, including a listing on the Open Compute Project (OCP) Marketplace as an accredited solutions provider.

OCP Ready™ certified data centres provide colocation services capable of supporting high-power compute (HPC), Artificial intelligence (AI) and machine learning (ML) workloads. As part of Stellium's OCP Ready™ provision, they provide HPC cooling of client racks from 10 to 100kW using in-row/rear door chilled water cooling. Bespoke designs can be supported for fully immersive cooling up to 200kW per rack.
The certification follows a detailed process of working with the Open Compute Project to successfully self-certify against OCP's rigorous compliance requirements and where Stellium achieves over 74% in the OCP 'Optimum' category, confirming its systems maximise the performance and efficiency of OCP recognised hardware. The technical space provides a platform for the largest and heaviest rack enclosure system available under OCP specification.
Paul Mellon, Operations Director, Stellium Datacenters commented: "Achieving certification by the Open Compute Project demonstrates Stelliums' state-of-the-art facility is fully prepared to take advantage of the increased flexibility, efficiency, and density afforded by using OCP equipment. Stellium achieved compliance across all five functional areas within the data centre that the OCP program scrutinises including Power, Cooling, IT Technical Space Layout and Design, Facility Management and Control, and Facility Operations."
Mark Dansie, OCP Ready™ Facilities Lead at OCP added: "Stellium Datacenters DC1 data center has been through a thorough peer review process by the OCP community and achieved OCP Ready™ recognition for implementing the industry's best practices for efficiency and scale. This facility, which is the first colocation data center in the North of England to be certified, has been designed to keep pace with the increase in densities, power and cooling requirements of OCP recognised hardware."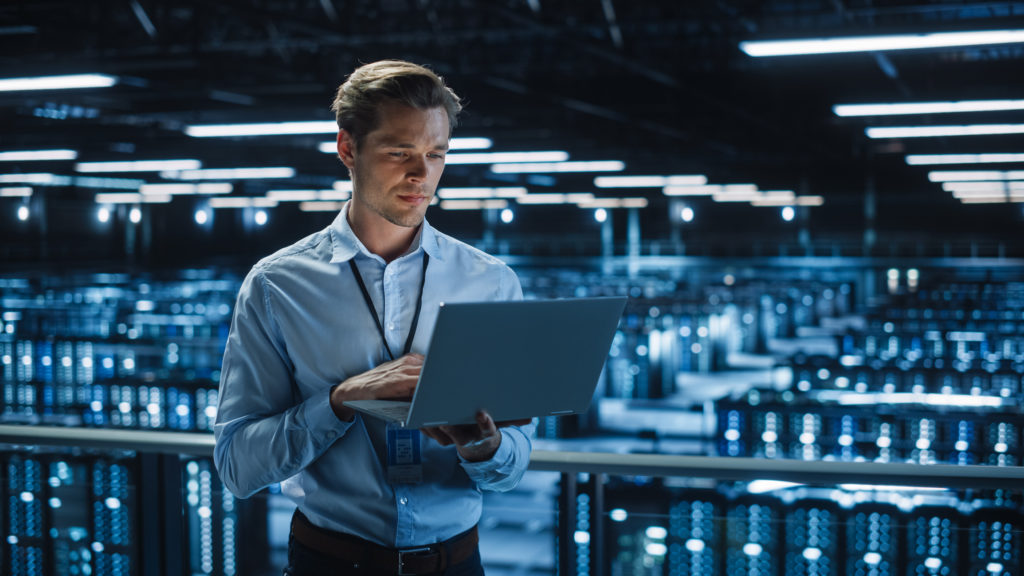 Stellium's North of England data centre now delivers a highly connected, sustainable colocation option for OCP project owners with the combined benefits of OCP compliance, a cool North of England climate, and a location with the lowest carbon intensity output rating of any region in the UK1, 80 MW of REGO-certified renewable power and a facility that has achieved multiple data centre and network ISO certifications to date.
Further information on Stellium's OCP Ready™ certification and the Open Compute Project can be found at: https://www.stelliumdc.com/ocp-ready/
Ends
About the Open Compute Project
At the core of the Open Compute Project (OCP) Community are hyperscale data center operators and industry players, joined by telecom, colocation providers and enterprise IT users, working with vendors to develop and commercialize open innovations that, when embedded in product are deployed from the cloud to the edge. The OCP Foundation is responsible for fostering, serving and seeding the OCP Community to develop new open solutions that can meet the market and shape the future. In shaping the future, OCP will continue to invest in strategic initiatives that prepare the IT ecosystem for major changes, such as AI & ML, optics, sustainable data center solutions, advanced power management and cooling techniques, composable silicon and sustainability. Learn more at www.opencompute.org.
Citation1 – UK National Grid ESO