Stellium is where sustainable colocation, global subsea and terrestrial communications converge

Leading businesses interconnect at the Stellium Newcastle data centre and our cloud and carrier members are growing every day.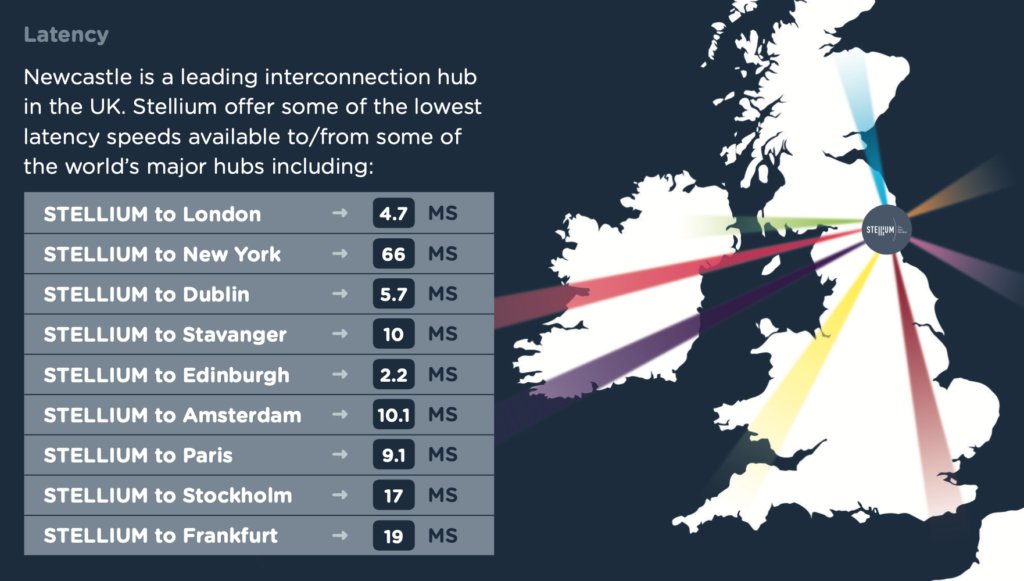 Stellium is the secure UK landing station for the worlds latest subsea cable networks from Aqua Comms (to/from the US on the North Atlantic Loop) and Altibox Carrier (to/from the Nordics/Mainland Europe on NO-UK). The cable landing station is within our secure data centre, making it unique in the UK.
The Aqua Comms Global network is a resilient, ring-based infrastructure providing the highest availability between the East Coast of the U.S., Ireland, and Northern Europe. Capacity Services, Managed Spectrum, Fibre Pair Solutions & Professional Services can be provided throughout these networks. Services are provided across multiple systems to offer true diversity, but can be offered on a single system to suit your needs. Further details on Aqua Comms services can be found here.