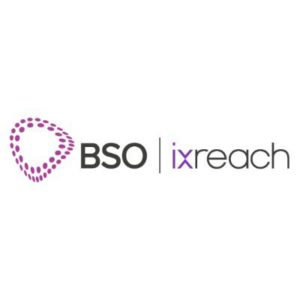 London, 3rd December 2020 – IX Reach, a BSO company, has announced its partnership with Stellium Datacenters which owns and operates the largest purpose-built carrier-neutral data centre campus in the UK. BSO is a global telecoms operator powering the digital age that provides global companies with network, cloud, hosting, and cloud connectivity solutions.
IX Reach, a BSO company, and Stellium Datacenters' partnership will enable their customers to take advantage of IX Reach's, a BSO company, full portfolio of solutions, including its connectivity and Layer 2 point-to-point services to 240+ locations globally, access to the world's major Internet Exchanges, IP services and Cloud Service Providers (CSP's), all via one cross connect and port.
"Stellium Datacenters is an important extension of our coverage with our first presence in the North East of England. We are excited to work hand in hand with Stellium Datacenters on the beginning of a fruitful partnership to bring services to this part of the UK. With more opportunities to form secure, reliable and resilient connections to international destinations and extend their private network connections to cloud providers, SaaS services, and other enterprises; this partnership will allow customers to accelerate their digital transformation journey by enhancing their global connectivity" said Stephen Wilcox, Chief Product Officer at BSO.
Based in Newcastle, Stellium Datacenters owns and operates the largest purpose-built carrier-neutral data centre campus in the UK. Stellium Datacenters' Tier 3 data centre campus has a guaranteed availability of at least 99.982%, is ISO-27001 Information Security and Cyber Essentials+ certified, with direct access to sustainable power.
In addition to being the UK's only Datacentre hosting the cable landing station for the new North Sea Connect cable, Stellium's data centres also constitute a hub for data transmitted between the United States, the UK and Europe on the North Atlantic Loop, a new transatlantic subsea fibre network.
"Working with IX Reach, a BSO company, brings together a great partnership at the Stellium international telecommunications and data exchange platform and what is the New Data Meridian. This adds to and enriches the connectivity proposition for the North East of the UK and re-positions us into the mainstream of national and regional network connectivity, complementing our enterprise grade Datacentre campus. We look forward to working with IXReach, a BSO company, to build on this success", said Gerry Murray, Chief Communications Officer of Stellium Datacenters.
About BSO
BSO is a global telecoms operator powering the digital age. 15 years of innovation, independence and pioneering spirit underpin its customer relationships – trusted partnerships with technology-empowered companies that are embracing global opportunities, scaling rapidly and outperforming competitors.
From trading firms at finance's bleeding edge to high-growth businesses where network performance, reach, diversity and exceptional 24/7 support define success, BSO delivers every time. One of the world's largest privately-owned telecom companies by PoP count. An unrivalled international footprint. Extensive expertise in difficult-to-access regions and emerging markets. A team listening intently to every customer's unique needs. A broad spectrum of shared and dedicated services, unmanaged to fully managed. An uncontested consulting-led approach.
This bespoke intelligent infrastructure, incomparable speed, unmatched service, experience and state-of-the-art technology is what makes BSO a passionate partner rather than a transactional provider. www.bsonetwork.com
Follow BSO on LinkedIn and Twitter today!
To speak to a member of the team about our services, please email or call us:
E-mail: press@bso.co
Tel :+442072224555

About Stellium
Stellium Datacenters own and operate the largest purpose-built datacentre campus in the UK. Stellium Datacenters represents the new Data Meridian – where East meets West in data exchange. Based in Newcastle, we are the UK's only landing point for the New North Sea connect cable, and the UK's newest Internet Exchange Point (NCL-IX).
Stellium offers the highest quality connectivity to local, national, and global fibre networks, for low-latency, high-capacity open network connection to the UK, US and Europe.
Stellium offers its clients a range of custom services, including cloud-based delivery of applications and services, co-location services and powered-shell Datacenters.
Direct connection to the 275KV National Grid delivers unique power, value and reliability. Sustainable power is also set to derive from what will be the UK's largest offshore wind farm.
Follow Stellium Datacenters on LinkedIn and Twitter today!
To speak to our team about our services, please click here.
Web: www.stelliumdc.com