Newcastle, 23th September 2021 – Stellium Data Centres, the UK's largest purpose built and one of the fastest growing colocation and network data centre providers, is pleased to announce a key sales appointment in line with the company's ongoing commitment and growth strategy in Scotland.
Greig Scott has been appointed Sales Executive for Scotland, joining from the UK telecommunications network provider and ISP Converged. With 15 years' experience in IT related sales, Greig has spent the last decade in internet, network, and digital infrastructure solutions for large enterprise, including three years at Commsworld and over 6 years at IFB driving growth with large clients. With his comprehensive sales experience, Greig brings the knowledge to help Stellium develop opportunities that will meet the growing demand for data centre services by Scottish businesses.
Gerry Murray – Chief Operating Officer at Stellium, commented: "This an exciting time for Stellium as the company continues to experience rapid growth. Stellium is committed to being part of the growth of the Scottish ICT sector, the enhancement of the Scottish data centre proposition and national and international connectivity in the region.
"We are delighted to have Greig on board with his proven sales and key account management experience earned at leading companies in the UK. He will undoubtedly help us strengthen and further develop our business propositions and complement our growing sales and business development services team."
Greig Scott commented: "Stellium's data centre and network services proposition will make a profound impact on the Scottish and UK digital infrastructure landscape. I am delighted to have joined the sales team at Stellium and look forward to maximising the major growth opportunities that exist for our data centre and network services in Scotland. Bringing services closer to the end user has never been more important now that organisations are looking for increased reliability, better cost optimisation, more autonomy, lower latency, and the ability to innovate. Stellium's data centre suite of co-location and network services will ensure they have the resilient infrastructure and low latency necessary to do this."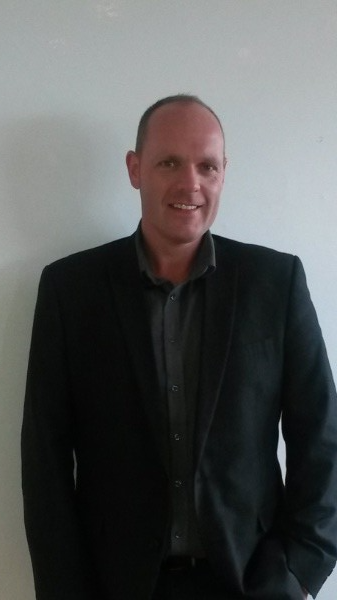 About Stellium Data Centres
Stellium owns and operates the largest purpose-built carrier-neutral data centre campus in the UK and is the home of the UKs newest Internet Exchange NCL-IX.
Stellium's Tier 3+ data centre campus has a guaranteed availability of at least 99.982%, is ISO-27001, ISO-14001, ISO-9001, ISO-20000, ISO-22301, PSN Network and Cyber Essentials+ certified, with direct access to sustainable power.
Stellium offers the highest quality connectivity to local, national, and global fibre networks, for low-latency, high-capacity open network connection. In addition to being the UK's only data centre hosting the cable landing station for the new NO-UK cable from the Nordics, Stellium's data centre is also the UK hub for data transmitted between the United States, the UK and Europe on the North Atlantic Loop, a new transatlantic subsea fibre network provided by Aquacomms.
Stellium offers its clients a range of custom services, including cloud-based delivery of applications and services, co-location services and powered-shell data centres.
Follow and chat with Stellium Data Centres today on LinkedIn
To book a guided virtual tour of our data centre please see here: https://bit.ly/3sXBXVC
To speak to a member of the team about our services, please email or call us today on:
Scotland Office:
Stellium Data Centres
6 International Avenue
Cirrus Building
ABZ Business Park
Aberdeen
AB21 0BH
Office Phone: 01224 920935
Greig Scott (Scotland Sales)
Mobile: +44 07570 710194
Email: greig.scott@stelliumdc.com
Newcastle Data Centre Campus:
9 Cobalt Park Way
Cobalt Business Park,
Newcastle Tyne & Wear,
NE28 9EJ
Office Phone: +44 191 3897 130
Email: info@stelliumdc.com
Web: www,stelliumdc.com