The London Internet Exchange (LINX) and Newcastle Internet Exchange (NCL-IX) have announced a new partnership for the good of the internet and interconnection services in the UK.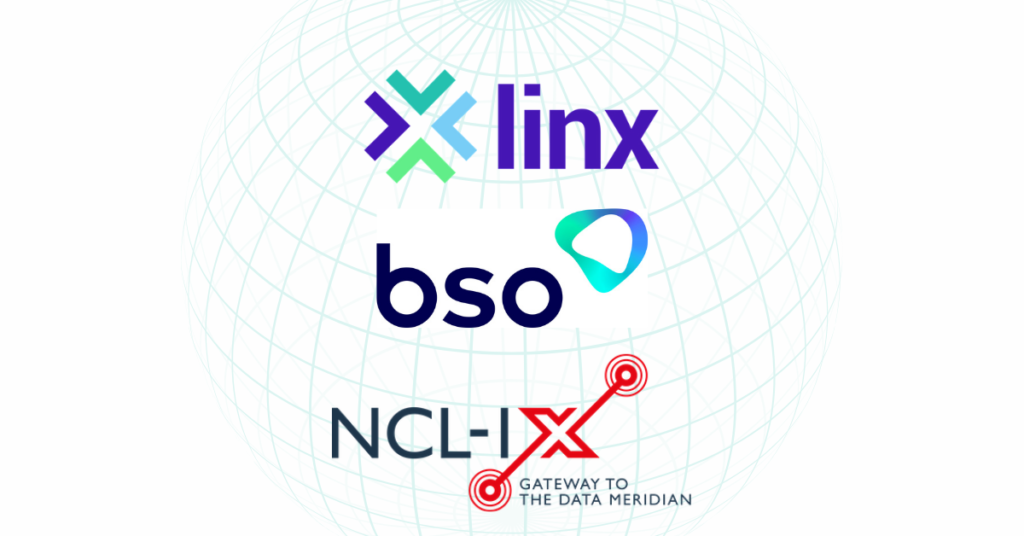 The agreement will see LINX and NCL-IX, operated by Stellium Data Centres, provide networks at any of the locations access to the other via a trusted and redundant carrier.
BSO, a Diamond ConneXions reseller partner for LINX and similarly a key partner for NCL-IX, will facilitate the transport for networks wanting to access any of the UK's key interconnection locations. This will include LINX's London platform as well as their regional Internet exchanges, LINX Manchester and LINX Scotland.
NCL-IX was launched earlier this year as the UK's newest carrier-neutral Internet exchange, connecting Newcastle to data from international subsea networks, UK and regional networks for content, Internet service providers and cloud.
Operated by Stellium, the UK's largest purpose-built data centre campus, where colocation, subsea and terrestrial communications converge. NCL-IX was launched to service the growing business and consumer demand for smart cities tools, cloud services enabling remote working, clear VOIP and recreational services such as video on demand, quad-play, gaming and apps.
Jennifer Holmes, Chief Commercial Officer for LINX says:
"It's an organic partnership here of Internet Exchange Points (IXP) as we both have similar missions, that is 'for the good of the internet' and with a common, strong carrier partner in BSO, it makes this partnership a great fit. We have been ambassadors of keeping traffic local for many years now with our own regional interconnection hubs across the UK, so we are happy to collaborate with NCL-IX to reinforce this message for the east coast."
Stephen Wilcox, Chief Product Officer at BSO says:
"We are thrilled to join forces with LINX and NCL-IX. With the UK being such a major interconnectivity hub, this partnership represents more opportunities to form secure, reliable, and resilient interconnection bridges for businesses looking to seamlessly expand their network in the region."
Gerry Murray, Chief Commercial Officer at Stellium Data Centers and NCL-IX says:
"Stellium established and funds the NCL-IX, as a neutral not-for-profit IXP to enhance the connectivity proposition for the North UK. This partnership complements the Stellium growth strategy of its location as a key component in UK's critical national infrastructure and a key data interexchange hub. It is great to be working with the shared goals of LINX and BSO to enhance the concept of the NCL-IX and its scope for development.
"As with LINX and BSO, Stellium and NCL-IX regard working to develop solidarity across the UK IXP community and ecosystem as being key to the success of the UK Internet Industry."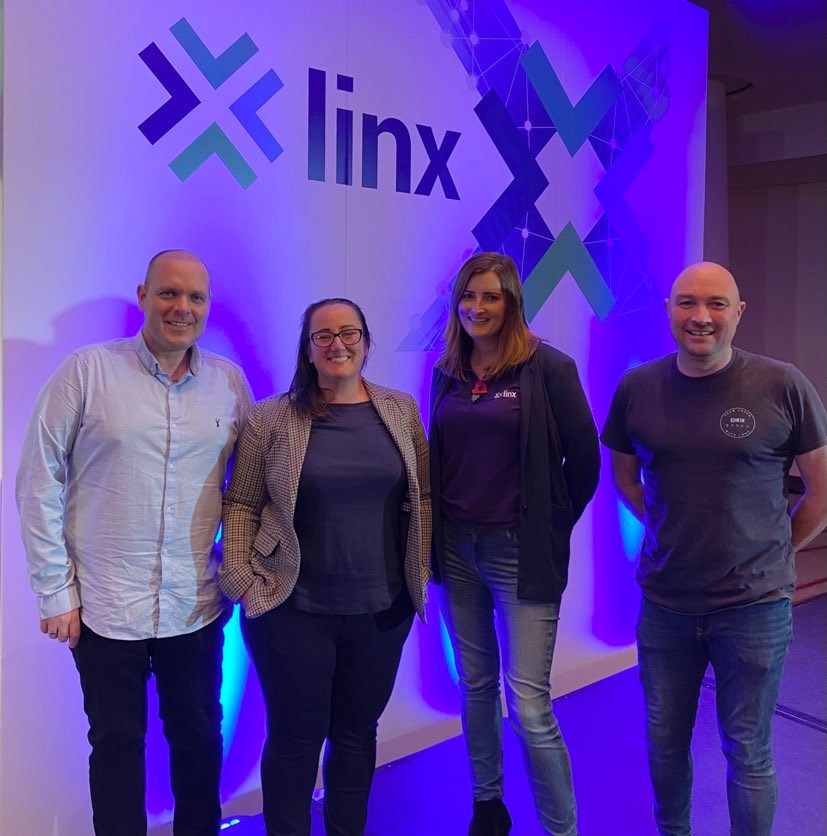 Photo shows Greig Scott and Rachel Allen from Stellium / NCL-IX at the LINX114 event with LINX C.C.O Jennifer Holmes and Peering and IX Representative, Colin Peckham from BSO.
Ends
About BSO
Founded in 2004 and with a heritage serving the world's largest financial institutions, BSO is a global pioneering infrastructure and connectivity provider, serving more than 400 data-intensive businesses across diverse markets such as financial services, technology, energy, e-commerce, media and more. The company owns and provides mission-critical infrastructure, including network connectivity, cloud solutions, managed services and hosting, that are specific and dedicated to each customer served.
BSO's network comprises 240+ PoPs across 33 markets, 40+ cloud on-ramps, is integrated with all major public cloud providers and connects to 75+ on-net internet exchanges and 30+ stock exchanges. Its team of experts work closely with customers to create solutions that meet the detailed and specific needs of their business, providing the latency, resilience and security they need regardless of location.
BSO is headquartered in Ireland but has 11 offices around the world including: London, New York, Paris, Dubai, Hong Kong and Singapore.
About the London Internet Exchange (LINX)
Established in 1994, the London Internet Exchange (LINX) is one of the largest Internet exchanges in the world, connecting over 1000 member ASNs from over 80 countries. LINX continues to expand their London presence with 16 locations across the City along with regional exchanges in Wales, Manchester and Scotland. They also operate LINX NoVA, an interconnection platform for the US located in Northern Virginia as well as powering JEDIX in Saudi Arabia. New for 2021, LINX have provided the technical solution for new IXP on the Isle of Man, ManxIX. https://www.linx.net/
About NCL-IX
Launched in 2021, the Newcastle Internet Exchange (NCL-IX) connects Newcastle to data from international subsea networks, UK and regional networks for content, Internet service providers and cloud.
Stellium Data Centres built and operate NCL-IX for the good of the internet and interconnection in the Tyne & Weir region of England.
NCL-IX attracts a vast community of connectivity providers. As well as meeting enterprise connectivity needs, our member networks provide fixed and mobile operators with IP transit and Ethernet transport services and are among the biggest providers of dark fibre and wavelengths in the UK. https://www.ncl-ix.uk.