Stavanger, Norway, March 22nd, 2021 –
Altibox Carrier who owns, operates and builds fiber optic cables connecting end-users to content and enterprises to the digital cloud, today welcomed the launch of the UK's latest Internet Neutral Exchange NCL-IX at Stellium Data Centres in Newcastle.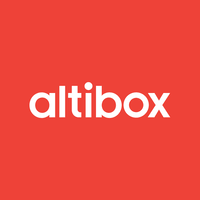 The NCL-IX launch further enhances the NO-UK Cable Project which will be installed and ready by the end of Q4 2021 delivering high quality dark fiber connections between Norway and the UK. The project has enabled Norway to become part of a global edge/core data network.
NO-UK is a consortium consisting of Green Mountain Data Centres, Lyse, Haugaland Kraft, BKK, the Hatteland Group and Ryfylke IKS. The fiber cable will be operated by Altibox Carrier.
The NO-UK cable connects Stellium Data Centers campus in Newcastle and Green Mountain Data Center in Stavanger Norway. The new cable dramatically increases connectivity between Norway and UK and onward into Ireland and the US. NCL-IX will be a vital part of that global IT infrastructure connectivity and the meeting place for data transfer from USA to Northern Europe.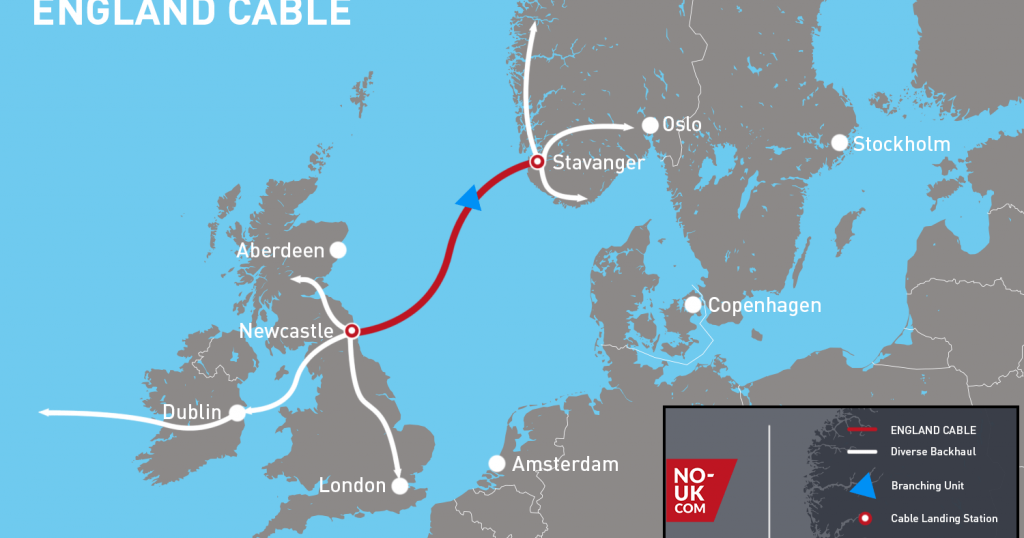 The NCL-IX virtual launch took place on February 11th, 2021 via live webinar. The 90-minute recording is available to view here: https://bit.ly/3rNSxoT
The webinar discusses how NCL-IX enriches the connectivity for the North of England and positions Newcastle into the mainstream of international, national, and regional network connectivity.
During the launch, a panel of industry experts discussed topics such as:
The importance of the IXP in the national and the UK's digital economy.
How regional IXPs enable regional and national ISPs to drive value in their business.
Peering into the future: a guide to improving your network optimisation strategy
How the NCL-IX enhances a Data Centre.
NCL-IX is located at Stellium Data Centres, the UK's largest purpose-built data centre campus. Stellium built and will operate the Newcastle Internet Exchange (NCL-IX) for the good of the Internet.
Speaking on the launch of NCL-IX, Gerry Murray, Chief Communications Officer at Stellium Data Centres said "being the first Internet exchange of its kind in the Newcastle region, we anticipate strong demand from content networks, Internet service providers, regional ISPs and enterprise customers. Our research shows that there is tremendous need for a neutral Internet exchange that provides a reliable, quality interconnection and peering point. With the presence of Altibox and the NO-UK subsea system this presents a great opportunity for synergies with NCL-IX to grow the IX."
NCL-IX will provide peering exchange services for the North of UK region and to an even larger community of networks and data centres beyond including the Nordics.
NCL-IX will attract a vast community of connectivity providers. Founding members include both Zayo Networks, Aspire TS and IX Reach (a BSO company). As well as meeting enterprise connectivity needs, the member networks provide fixed and mobile operators with IP transit and Ethernet transport services and are among the biggest providers of dark fibre and wavelengths in the UK.
Speaking on the launch of NCL-IX, Svein Arild Ims , Chief Executive Officer at Altibox Carrier said "The NCL-IX will play a crucial part in our work with establishing a large fiber network across Europe which will ensure robust and state-of-the-art digital infrastructure."
Further information on Altibox Carrier can be found at: https://www.altiboxcarrier.com
and on the NO-UK cable connectivity project at: https://no-uk.com/
Further information including NCL-IX membership and pricing can be found at: http://www.ncl-ix.uk
About Altibox Carrier
Altibox Carrier owns, operates and builds fiber optic cables connecting end-users to content and enterprises to the digital cloud. Our new cable system opens a new digital highway to and from the Nordics with state of the art fiber that can generate from 18 to 48 Terabyte per fiber pair.
About NO-UK
The NO-UK cable between Norway (Stavanger) and United Kingdom (Newcastle) will be installed and ready by the end of Q4 2021. The NO-UK Cable system will provide 210 Tbit/s capacity with a designed latency of approximately 7 ms between the cable landing stations in Stavanger and Newcastle respectively.
About Stellium Data Centres & NCL-IX:
Stellium Datacentres own and operate the largest purpose-built datacentre campus in the UK. Stellium Datacentres represents the new Data Meridian – where East meets West in data exchange. Based in Newcastle, we are the UK's only landing point for the New North Sea connect cable, and the UK's newest Internet Exchange Point (NCL-IX)
Stellium offers the highest quality connectivity to local, national, and global fibre networks, for low-latency, high-capacity open network connection to the UK, US and Europe.
Stellium offers its clients a range of custom services, including cloud-based delivery of applications and services, co-location services and powered-shell Datacentres.
Direct connection to the 275KV National Grid delivers unique power, value, and reliability. Sustainable power is also set to derive from what will be the UK's largest offshore wind farm.
Follow Stellium Datacentres on LinkedIn and Twitter today!
Phone: +44 191 3897 130