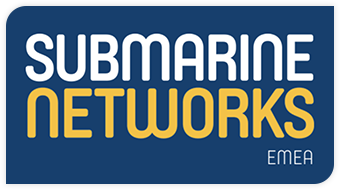 Submarine Networks EMEA London 2022
163
163 people viewed this event.
Entering its 5th year of being organised by Total Telecom in London, Submarine Networks EMEA is well-established as the leading annual subsea-focused event in the region. In 2022, the event will bring together 600 senior leaders from the global subsea market for three jampacked days.
PANEL: Understanding The Communications Hub Eco-System
May 17, 2022 | 15:00-15:30 BST
On May 17, 2022 | 15:00-15:30 BST Join our Chief Commercia Officer, Gerry Murray and industry leaders from InterGlobix, Interxion, AFR-IX Telecom, Telxius and Barcelona Cable Landing Station as they discuss:
The evolution of the relationship between the data centre and subsea industries
Where are the current and future key connectivity hubs in the EMEA?
What are the commercial and technical implications of the CLS being located within the data centre?
How is security improved by landing directly in a data centre?
Attending from Stellium – click on name to network via LinkedIn:
Gerry Murray – Chief Commercial Officer, Stellium Data Centres
Email: gerry.murray@stelliumdc.com
Rachel Allen – IS Engineering Manager, Stellium Data Centres
Email: rachel.allen@stelliumdc.com
Greig Scott – Sales, Stellium Data Centres
Email: greig.scott@stelliumdc.com