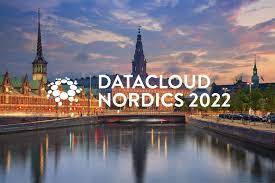 Datacloud Nordics 2022
70
70 people viewed this event.
Datacloud Nordics (Oslo) is the event that connects local and international ICT infrastructure leaders to boost investment, data centre, edge and hyperscale builds in one of the greenest data hubs in the world.
The two-day event will offer networking opportunities to get you in front of the right companies, and offer exclusive thought-leadership for you to engage with; whether you are looking for the right company to build your next partnership with, or you want to get up to speed with the hottest new trends in the industry.
Built with the guidance of the Datacloud Leadership Committee, Datacloud Nordics will bring a Nordic digital infrastructure market in focus to discover the next steps in sustainability, edge, power & cooling, regulation, investment, cloud and more.
Attending from Stellium Datacenters (click on their name to network via LinkedIn):