Cloud-ready
Xterity Cloud Services

The Cloud Simplified
Unlike the big public cloud providers, Xterity is engineered to be simple to quote, build, and manage without extensive training or any certification. You can even enable your customers to do the design work for you using pricing you set! All Xterity solutions can be fixed priced to prevent bill shock, with our Geo-locked cloud sites you control where all the data is, plus our DR solution can be tested easily and comes with a documented RPO/RTO.
Xterity cloud is built on leading enterprise technologies like VMware to ensure performance for even the most demanding mission-critical systems.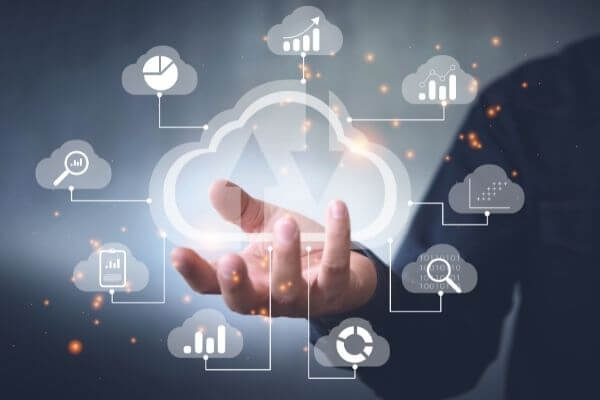 The platform is designed to run the most demanding mission critical systems with price points that are attractive for all business sizes.
Xterity is a global cloud offering that is built-in top tier data centers such as Stelliums Tier 3+ Newcastle data centre with leading global connectivity providers.
The platform was designed with redundancy at every level – from the enterprise class server, networking, and storage hardware to the industry leading virtualization layer. This robust architecture provides the redundancies needed to prevent the typical single points of failure seen in local colocation facilities, other cloud providers, and many on-premises installations.
Xterity's approach results in less unexpected downtime, significantly reduced impact of maintenance activities and a higher level of security.
The exceptionally reliable architecture is managed by an industry leading Cloud Console, which was designed from the ground up to allow customers to quickly deploy & manage their infrastructure without burdensome certification and training requirements.
The console provides dashboard-style views and includes an intuitive drag-and-drop designer that simplifies building and updating IT solutions. The console supports fully configurable servers, which allows you to have the exact resources needed for your application – not the closest match of a statically configured server.
The interface brings together all the data you need to manage and even resell IaaS, BaaS and DRaaS to your clients.
The console integrates server access, security, monitoring, logging, pricing, quoting, margin management and even revenue and usage reporting. The flexibility of control and accountability built into Cloud Console can even support highly demanding compliant environments like GxP or HIPAA without completely altering your current processes.
Xterity Premier & Express Solutions
To offer a set of services and pricing that fits customers different use cases, Xterity is available in two independent offerings.
Xterity Premier
The Premier service is for MSPs, ISVs, and larger enterprises. Xterity Premier provides the absolute best in class for performance, support and business continuity and offers the flexibility and additional services needed by customers with more complex business needs. See detailed information here.
Xterity Express
Xterity Express is built for organizations looking for a simple, predictable, and inexpensive way to run your business or development systems in the cloud, It is structured to meet those needs without the additional costs associated with premium support and features. See detailed information here.