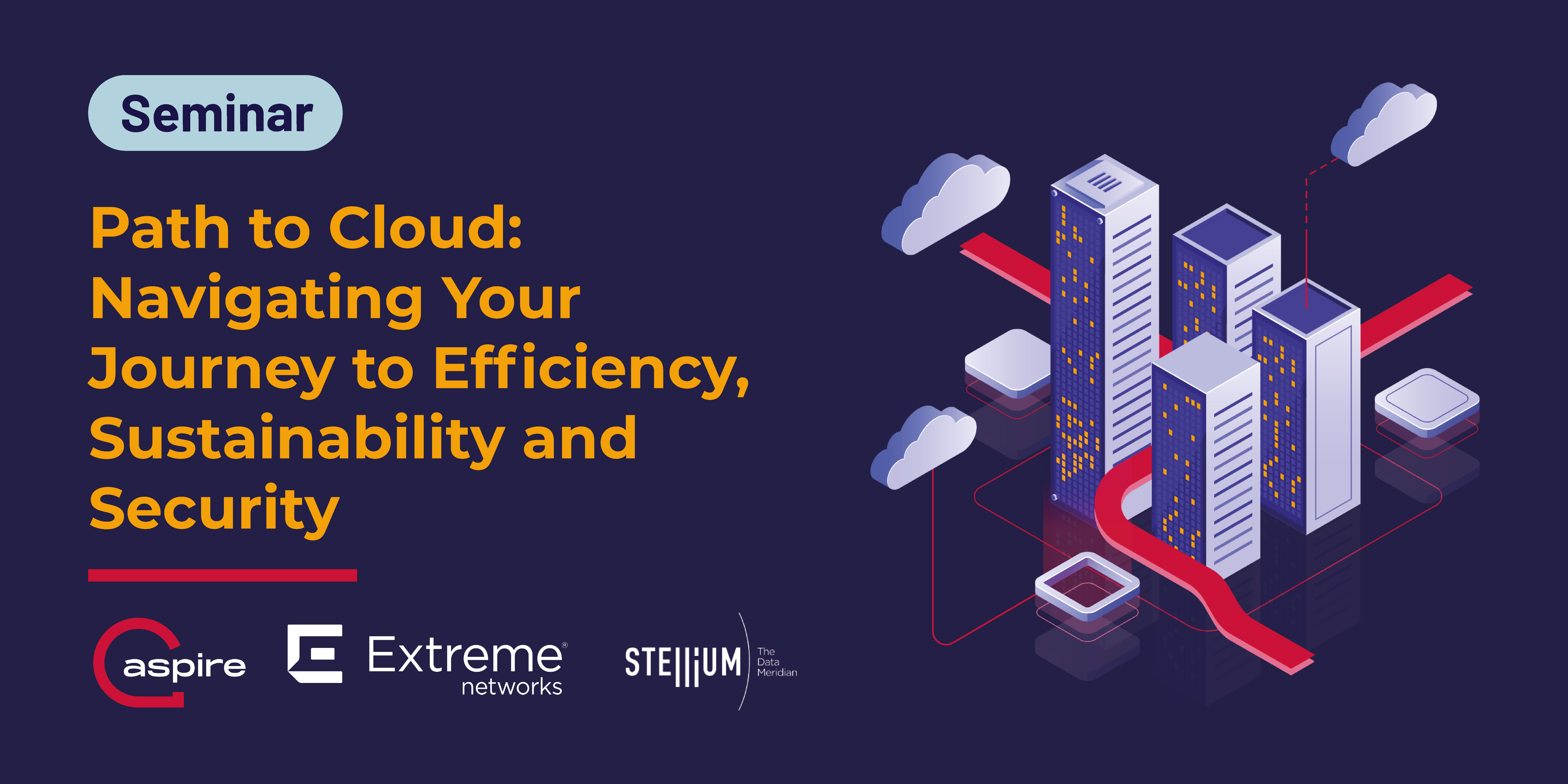 Path to Cloud: Your Journey to Efficiency, Sustainability and Security from Aspire Technology Solutions & Partners
13
13 people viewed this event.
Many organisations have been deterred from migrating to the cloud due to the extensive planning required to decommission outdated systems and exit in-house data centres.
However, the cost-saving, future-proofing and scalability provided by combining state-of-the-art colocation services and cloud-native infrastructure make the challenge entirely worth the effort!
Join the upcoming seminar from Aspire Technology Solutions to discover best practices for migrating your legacy infrastructure and network to the cloud. They'll be joined by networking giant and Gartner Magic Quadrant Leader, Extreme Networks and ourselves, owner and operator of one of the largest purpose-built Tier 3+ datacentre campuses in the UK.
Through a series of informative sessions from industry experts, you'll discover the benefits of cloud migration, gain insights into the most common migration challenges and learn strategies to overcome them. You'll also discover how users, applications and devices consume cloud-based services. In addition, you'll have the opportunity to network with other like-minded professionals and cloud migration experts to share your experiences and learn from others.
Register now to secure your spot and take the first step on your path to cloud migration success.
Attending and speaking from Stellium Datacenters (click on their name to network via LinkedIn):
Ed Bissell – Sales Director, Stellium Datacenters
Seminar Agenda
09:30 – 09:50
Arrival & breakfast
09:50 – 09:55
Welcome & intro
Ben Upton, Aspire
09:55 – 10:15
Leaving your legacy behind and moving to the cloud
Steve Watson, Aspire
10:15 – 10:40
Planning your cloud migration strategy
Steve Tron, Aspire
10:40 – 11:05
The acceleration of connected devices, granular visibility demand & security
Jaspal Virdee, Extreme
11:05 – 11:25
Coffee Break
11:25 – 11:50
How future networks & sustainable colocation can drive digital transformation
Ed Bissel, Stellium
11:50 – 12:15
Automated application assurance for critical apps
Paul Turrell, Extreme
12:15 – 12:30
Aspire path to cloud recap and close
Steve Watson, Aspire
12:30 – 13:30
Lunch at the Hilton
14:00 – 15:00
Tour of Stellium Datacenters Newcastle facility;
---
We will be hosting a tour of our datacentre after the seminar. Security is critical to Stellium, so if you would like to attend, please book your place on the booking form in the registration link attached. Please note, transportation to Stellium is not provided. Parking will be available on site at; 9 Cobalt Park Way, Cobalt Business Park, Newcastle Tyne & Wear, NE28 9EJ